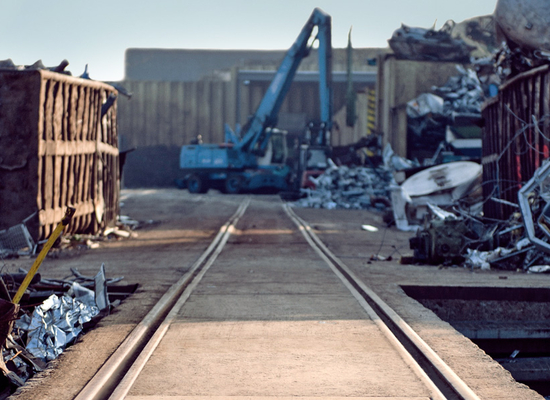 Thommen Academy – the training and further education programme of the Thommen Group
In light of demographic change (older employees, the lack of skilled workers, etc.) and constantly increasing digitisation, the demands for timely training that meets the needs of the modern workplace have increased in recent years.
The Thommen Group places great importance on training and further education of all employees, regardless of what position they occupy within the organisation. The Thommen Academy was founded in early 2017 to provide the infrastructure for training and further education within the Thommen Group.
The goals of the Thommen Academy include:
Thommen Group staff should have the technical skills required to perform their jobs and should possess the social skills needed to implement the Group's values.

Training and further education programmes should promote the employee's global understanding of the business. Warehouse and office staff should promote mutual understanding and knowledge of each other's areas of work and of the tasks associated with their jobs, which in turn will have a positive effect on the effectiveness and efficiency of the business.

The Group should make use of the individual skills and talents of employees, and training and further education should be oriented towards achieving this goal. This will foster strengths, create internal development opportunities and increase employee engagement and job satisfaction.

The relevance of the Thommen Group's internal training programmes should be acknowledged and should be important to every member of staff. It goes without saying that further education and sharing of acquired knowledge with other employees form a part of our corporate culture.
At the Thommen Academy, training and further education mean creating courses and programmes that meet the needs of employees, support their development and guarantee the quality of their work, but they should also foster employees' personal growth.
Education is part of the Thommen Group's self-image. Employees and line managers at all of the Group's locations bear joint responsibility for this. 
The Thommen Academy ensures basic training (apprenticeship system), further education (trainings, specialist and executive courses, individual career development) and promotion of talent (future leaders programme and succession planning). In addition to relying on external experts, we also like to bring in our own specialists and executives as speakers - they are able to convey their knowledge authentically by using practical examples.
Talents
The "Talents" programme enables the Thommen Group to fill the most important key positions seamlessly. Our Future Leaders programme thus consists mainly of existing employees who take part in a one-year module to expand their leadership skills.
12 employees take part in the second "Talents" module. Employees greatly appreciate this internal development opportunity and are given the chance to further their careers in other positions.

Via LinkedIn, you can gain insights into the current module and see how it is progressing.

"Talents" is not only about expanding expertise but also about calibrating social skills. The importance of valued and respectful communication with other employees is impressed on our "Future Leaders" at an early stage.  The ability to "lead through trust" and the need to involve employees form part of the job profile for our management staff.
To enable course participants to permanently consolidate what they have learned, we are expanding our educational offer with e-learning sessions and training modules.

Read the online article (29.11.2019) by HR-Today entitled "Anything is possible if we work together" . The article discusses staff development at Thommen AG and will convince you of Thommen Group's exemplary human resources policy.
Materials science

Process analysis

Health and safety at work

Dealing with authorities, laws and standards

Process engineering

Contract law

Performing calculations in the realm of ferrous and non-ferrous metals

Conflict resolution

Time management

Communication

Leadership