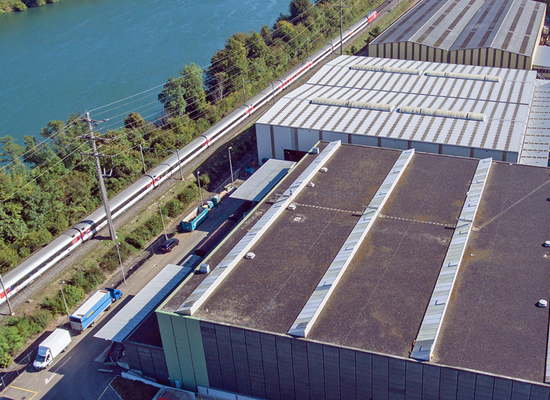 Three strong brands under one roof
The Thommen Group is made up of three separate brands, all firmly established on the market. Whilst each operates in its own name, they ideally complement one another, thus allowing the Thommen Group to consolidate its market position. And looking to the future, its broad geographical coverage will also enable it to offer optimum service to its customers.

Thommen, founded in 1936, has developed into one of the leading recycling companies in Switzerland. Operating from 10 locations in Switzerland, Thommen offers a comprehensive range of disposal and recycling services both to businesses and, in some cases, private individuals. Drawing on its wealth of experience and its considerable internal dynamism, it is helping to shape the future of recycling in Switzerland.

With locations in Switzerland, Belgium, Germany, Italy and a Representative Office in Shanghai, Metallum is involved in international trade in primary and secondary metals and metallic residues, scrap metal (ferrous and non-ferrous) and electronic waste processing as well as the provision of comprehensive recycling services. Materials are sold both nationally and internationally through trading companies to retailers, foundries and smelters. 

Immark is a market leader in Switzerland in the reprocessing and disposal of electrical and electronic waste and in the recycling of refrigeration appliances. As a systems provider, Immark develops sound disposal concepts and integrated solutions, thereby generating valuable raw materials. Its recycling rate of up to 95% is much higher than the standard required under the European Waste Electrical and Electronic Equipment Directive.