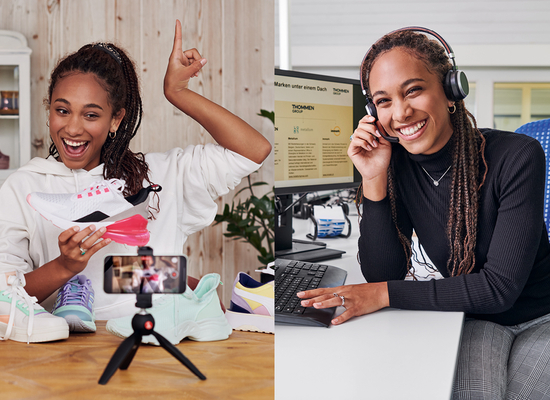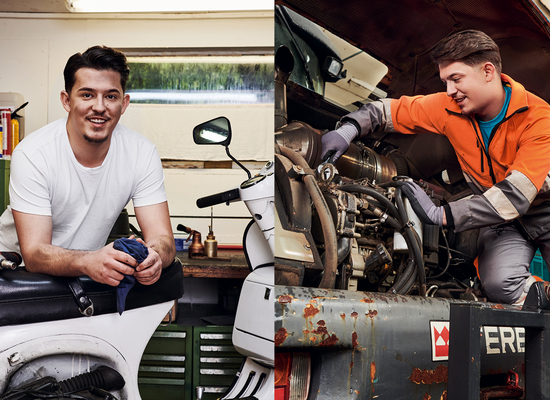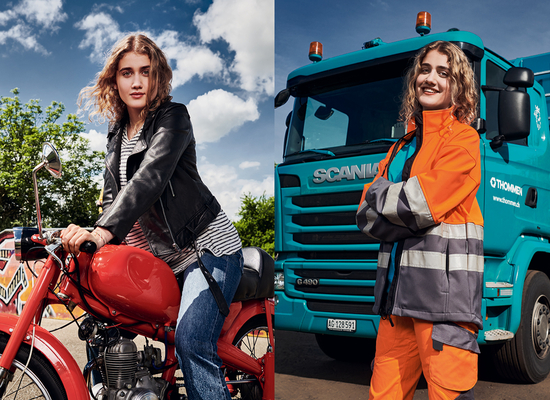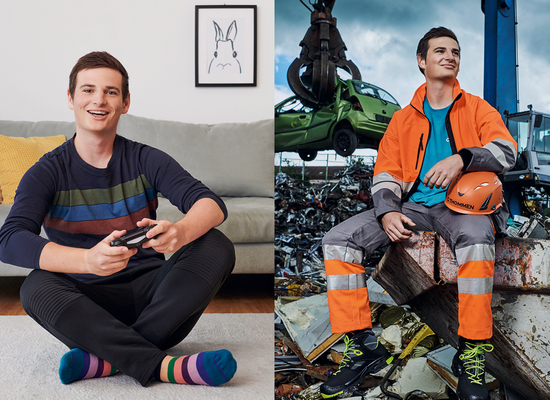 Do you care about the environment? Would you like to make a difference, and do you undertake big projects seamlessly?  Or do you enjoy being on the road and love communicating? Then discover our four environmental careers. 
As a premiere recycling company in Switzerland, the Thommen Group offers you diverse and challenging tasks for a sustainable future at 15 different locations. 
Responsible training is important to us: Our professional trainers will accompany you on the path to successful completion and assist you in both word and deed. 
Become our new recycling professional and an important member of the Thommen family!
Interested in joining the Thommen family? We look forward to receiving your application.
Items
We see ourselves as a team and attach great importance to a family atmosphere.
Discover our apprenticeships with federal certificate of proficiency.
Who accompany you on the way to a successful apprenticeship diploma.
Personal and cooperative customer relationships are the key to our success.
Information for parents, teachers and career counselors
What should you focus on in your application?
Application documents 
Your application documents give us an initial impression of you. To present yourself in the best possible way, it is particularly important to prepare your documents carefully. Before sending us your application documents, make sure they are complete and have them proofread.
To review your application, we kindly ask you to submit the following documents:
Your curriculum vitae chronologically reflects your previous history and contains the most significant personal information.

Make sure the presentation is clean and clear, and include at least the following details:
First and last name
Address
Contact details (email address and telephone number)
Date and place of birth
Nationality
Marital status
Education
Practical experience
Special knowledge, skills and abilities
Special interests (hobbies)
Date
Signature

Include everything that presents you favourably and that we as your potential future employer should know about you. Make sure your CV is no longer than two pages.
These documents are intended to provide us with insight into essential information regarding your application. 

Required documents:
School reports for the last three years

Other potential documents:
Evidence of job shadowing
Multicheck
Evidence of voluntary activities
Additional evidence of qualifications 
Do you have all your documents together? Brilliant! We look forward to receiving your application!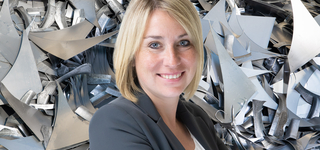 Christina Kimmig,
Head of Learning & Development
For me, it is very fulfilling to develop young people professionally and personally and to motivate them for their daily work.