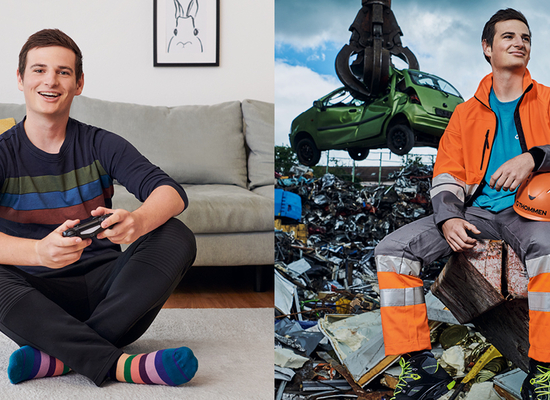 VET Recycler (Recyclist/in EFZ)
What does a VET recycler do?
Are you looking for a job with a promising future? If so, the recycler apprenticeship at the Thommen Group could be just the right thing for you.

As a VET recycler, you collect valuable and reusable raw materials and prepare them for recycling. This includes cleaning, sorting and crushing/shredding the materials. You see to it that existing materials are recycled. In this career, you actively contribute to protecting the environment because, thanks to you, fewer new raw materials have to be extracted from the soil. 
Interested in joining the Thommen family? We look forward to receiving your application.
Here we answer your open questions:
The training as a VET recycler takes place not only at the host company but also at the vocational school and in inter-company courses. 

The basic vocational training lasts 3 years.  
The VET recycler apprenticeship is the right choice for you if you meet the following requirements:
You enjoy working outdoors, even in inclement weather.
You have a good understanding of technology 
You enjoy working with machines 
You work in a careful and thorough manner
You are flexible and straightforward
You are a self-starter 
You are willing to become actively involved in the Thommen Group 
As a apprentice VET recycler at the Thommen Group, you are part of an international recycling company that has its roots in Switzerland. The Thommen Group has modern workstations and exceptionally well-equipped, state-of-the-art machinery. We provide you with the support of a team of experts at all times and enable you to actively contribute even to complex and exciting tasks.

In addition, you will benefit from the following advantages:
Insight into an international company
A free GA Travelcard 
Laptop 
Individual support from a vocational trainer during your apprenticeship
Events for apprentices
Video: Our vocational trainers give an insight into the apprenticeship as a recycler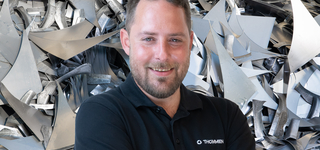 David Müller,
Vocational trainer VET Recycler
It is not important how big the first step is, but in which direction it goes.
Apply now
Interested in joining the Thommen family? We look forward to receiving your application.