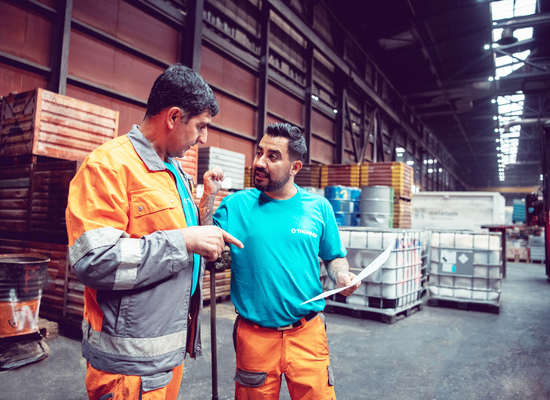 Advancing with success
It is not just recyclable materials that are needed in order to achieve success in recycling - values are also a key requirement. Our Mission Statement formulates our Vision and Mission, setting out the central goals and values of the Thommen Group. 
Our vision: advancing with success
Only success can guarantee our long-term existence and enable us to invest in all types of resources. We endeavour to build up strong partnerships with our suppliers and customers and we achieve demonstrable success in our business operations. This results in added value for all parties involved. The desire to "advance" is our propulsion, our aspiration and our motivation in all areas.
Our mission: we close loops and create resources
We take material that it makes sense to recycle from an environmental and economic perspective. This then generates profits and success for us, which allows us to invest in human and material capital and thereby create new resources.
Our values: